Cauliflower Rice was introduced at the end of the 90s from California's chef Ben Ford. Cauliflower has many benefits including stimulating the healthy bacteria in your gut and reducing inflammation.
Cauliflower rice is healthier alternative compare to the rice and it start treating more the rice industry. Cauliflower is high in vitamins and very low in calories. Interesting fact is that almost every vitamin and mineral that your body need can be found in cauliflower.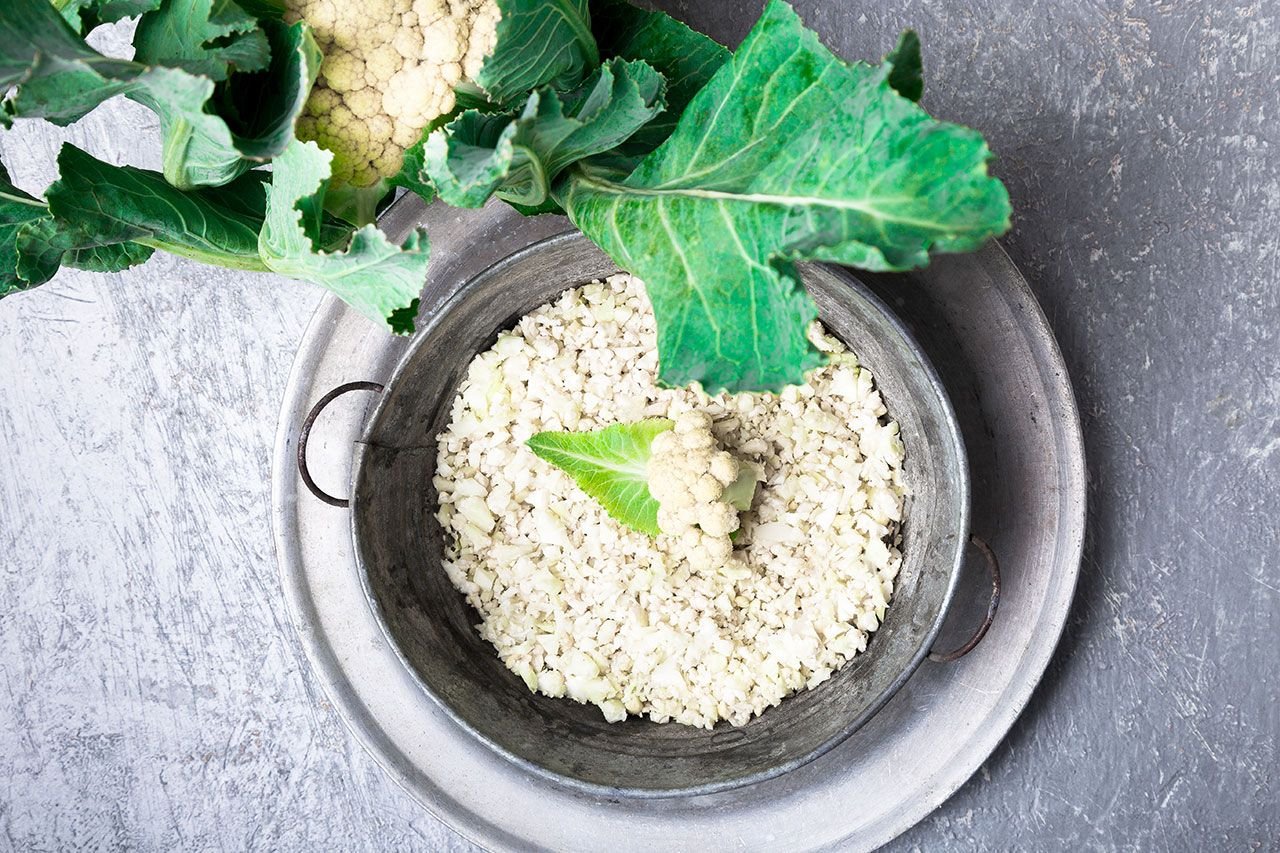 How to Make Cauliflower Rice
Cauliflower rice's popularity can mostly be linked to the rise of the paleo diet and it was introduced in 1998 by Harrison Ford's son, Ben Ford, a chef in California.
Equipment
Food processor

Cutting board

Large sauté pan

Large bowl
Ingredients
1

head cauliflower

2

tbsp

coconut oil

ginger

(optional seasonings)

sea salt or ground black pepper

(optional seasonings

garlic

(optional seasonings)
Instructions
Clean the cauliflower from any leaves and cut it into pieces.

Use a food processor and place the cauliflower into and pulse it until a grainy rice-like consistency.

It is optional if you'd like you can season with sea salt and ground black pepper, garlic.

Heat a large sauté pan over high heat and add coconut oil when the sauté pan is hot.

Add the cauliflower to the pan and sauté with oil and any additional seasonings if desired.
Notes
It is recommended to make cauliflower rice as much as you can sue right away otherwise it may develop a strong and unpleasant smell if you leave in the fridge for a few days.
Did you make this recipe?
Please let me know how it turned out for you! Leave a comment below and tag @tastybg_on Instagram and hashtag it #tastybg.